Bluenose Class Sloop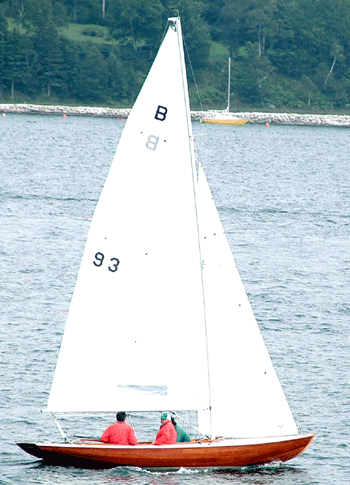 To perpetuate the name and fame of a great champion, the Bluenose Class of yachts was started in Nova Scotia in 1945, following the Second World War.
These sturdy, honest little yachts – with a smart turn of speed – are from the board of W.J. Roué, the naval architect who designed the Bluenose herself.
The Bluenose Sloops are a strong 23 feet overall and 16 feet on the water. They are "real" little yachts, carrying a substantial amount of keel, and with just about everything that a modern yacht should have.
Originally of wood construction, W.J. Roué licensed McVay Yachts in the early 70s to produce fibreglass versions of the Bluenose Sloop. Both types are still in existence.
In the 60-plus years since the boats of this one-design class have spread far beyond the borders of Nova Scotia to become an international institution.
New Construction
Snyder's Shipyard in Dayspring, Nova Scotia is the only boatbuilder licensed to build Bluenose Class Sloops from W.J. Roue's design.
Original W.J. Roué Bluenose Sloop plans* are available – contact us
* W.J. Roué's Bluenose Sloop Design (#161), like all others from his board, remains copyright protected; we are the only authorized distributor of the design lines.
Bluenose Sloop Fleet Information, Courtesy of Scott Flynn